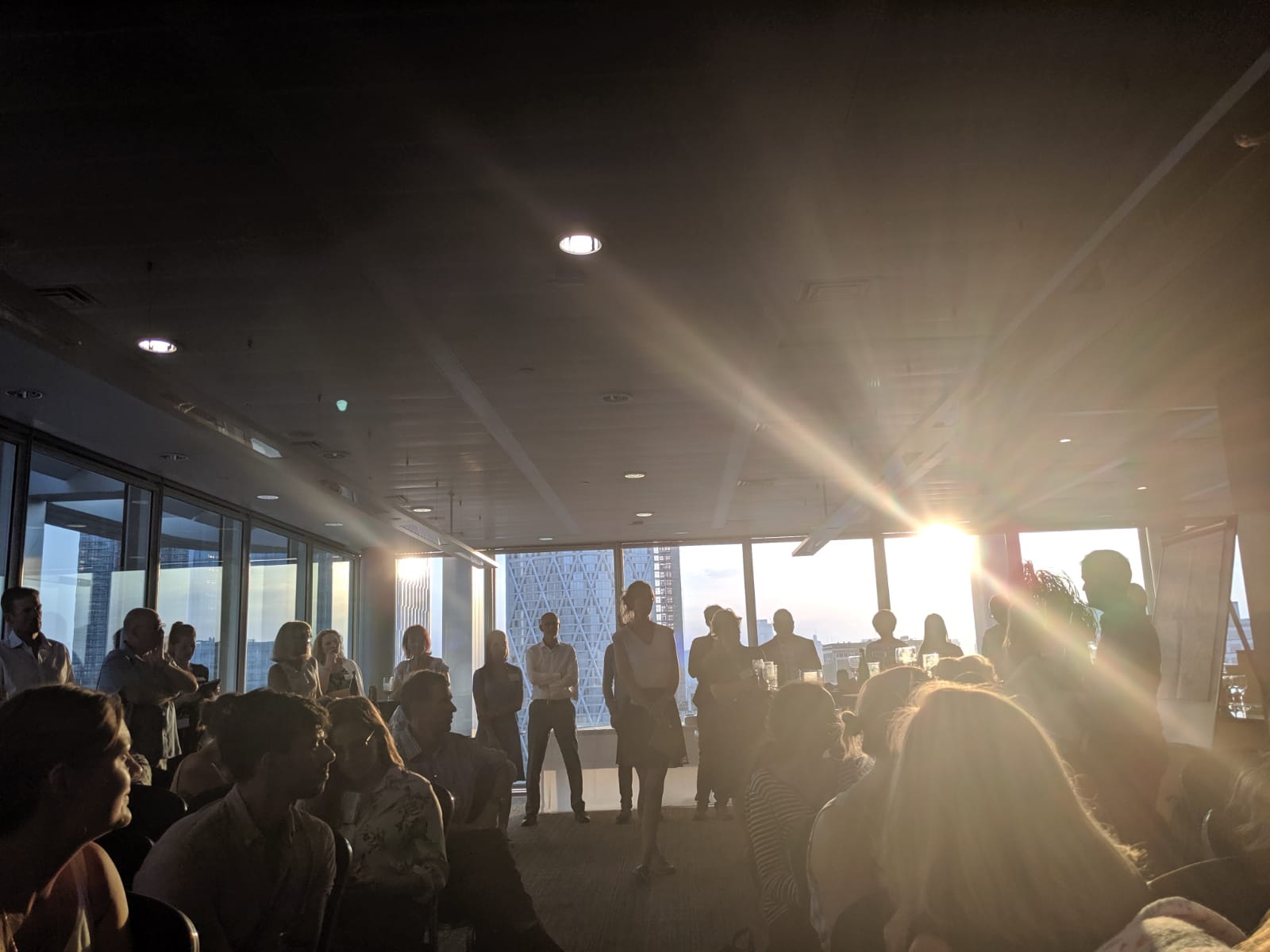 At a time of global, societal and political uncertainty, the Future Charity research has identified a number of systemic barriers to transformation within the sector, hindering its ability to meet a growing need. To address these challenges and start a journey towards sector-wide change, we've have developed a number of actions we call all take, to make a difference."
The Future Charity report found that the sector is experiencing a crisis of confidence about the future. Rising inequality, an aging population and already-happening climate change are combining to create a greater-than-ever need for the services of charitable organisations. But the ability of the sector to adapt to the changing expectations of supporters, keep pace with new technologies, and meet the increasing needs of beneficiaries is hindered by fear.
Our event during the summer, saw 60+ sector leaders come together to dive deeper into the findings of the Future Charity research and built on the actionable next steps identified in the report.

Attendees included CEOs, Directors, Trustees and change-makers at all levels of the sector's rigid hierarchy.

The room buzzed with inspiration and, for some, a harsh realisation that things need to change, and now.

Much like many of the crises we are facing right now as a society, change isn't going to be easy and will require huge action. A sixteen-year-old put it better than I ever could when she said:
"If solutions within this system are so impossible to find then maybe we should change the system itself,"

Greta Thunberg
Perhaps we need to look at things completely differently.
But in the meantime, there's so much within the system that could have a tangible impact if we can build the confidence to step outside of our boxes.
A group of sector leaders and consultants are working together to drive disruption across the sector before it is too late.
If you would like to be involved, get in touch kelly@kivotransformation.com
1. (RE)DEFINING PURPOSE
Charities in the UK face multiple, converging crises. While the need for charities is greater than ever, trust is down, income is dwindling, and there is new competition from a purpose-driven commercial sector.
Purpose is more important than ever to remain relevant, regain public trust, fend off commercial competitors.
Click on the link below to see our summary:
2. BUILDING CONFIDENCE
We know that change is needed, that charities need to be brave and take risks. And yet a culture of inertia prevails among leaders. How can we find the confidence to deliver the bold leadership that's needed?
Click on the link below to see our summary:
3. SECURING THE RIGHT PEOPLE
Charities are not delivering the compelling marketing that is increasingly important amidst competition. Culture, leadership, skills and investment stand in the way of opportunities from technologies.
Click on the link below to see our summary:
4. MEASURING MEANINGFULLY
Charities need to recognise that each individual wants or needs to relate to the cause in a different way, and the customer experience along with the impact of the change is what matters, above financial turnover.
Click on the link below to see our summary:
5. COLLABORATING ACTIVELY
Only by working together can charities address the lack of trust and perceived lack of accountability across the sector. How can we consider sector consolidation, either through mergers or through forming alliances to free up resources for innovation in fundraising and service delivery?
Collaboration across the entire sector could address the issues of eroding trust, reinvigorate the culture of giving, and tackle the failing trustee model.
Click on the link below to see our summary:
6. LOOKING BEYOND THE SECTOR
Improved partnerships with private sector could help charities 'follow fast' when it comes to keeping up with technological innovation.
Utilising the specialist skills, capabilities and access of commercial organisations would also help inject new energy into the sector and help it learn how to compete.
Click on the link below to see our summary: